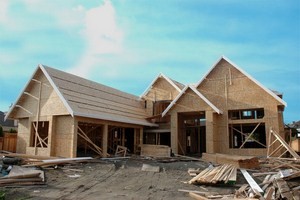 Hello and welcome to our website we are specialised contractors in all London Borough areas we are established builders that will carry out any form of public improvements service but we specialise in newbuilds, extensions, loft conversions, basement conversions.
We are based in the London area to the south-east that mentioned we do cover all surrounding areas we supply affordable prices for that special building work that you require without confessed to be the cheapest but we have a wealth of experience within the construction industry,
we offer free estimates and even an online service for you to which we find most of our clients find very useful when you consider the cost of moving and all the relevant fees for paying your estate agents, solicitors fees, then registry is no wonder that people now are staying in their existing homes and extended outwards or upwards.
http://www.johns-brickwork.com we undertake all types of building work and all building work is thoroughly inspected by your local building Inspector so that it meets and exceeds building regulations work is top class and unequivocally second to none.
As you can see that we are ranked quite highly in Google this is perhaps the reason why the fan essentially as part of our extensive website to which we feel is probably the largest one in the south-east of England due to the fact of our regular ongoing work on the Internet this is become a vital role within the company.
We believe that we are the only company based in the south-east that never take any form of deposit for the customer prior to works normally very industry most builders would rely upon a 25% deposit this is quite the norm and has been accepted for many years due to the fact that the builder would have to pay for materials prior before work commenced.
But here are just brickwork Ltd because of our financial stability we don't ask customers for this wing of attack deposit but we to arrange stage payments for the duration of the project bosses under construction the benefit of this is the customer can she see his money before he sees a new product but given the decline in total reassurance that they are in control of the finances.
We undertake all types of work including ground excavation drainage in fact if listed building we can build it all tradesmen are fully competent and registered with the affiliated companies and upper-class time served bricklayers with a minimum of a five-year apprenticeship.
We are open on a seven-day system and when the office is closed the lights go out to a mobile section to which I will answer in person should you have any relevant questions you wish to ask of a particular type service out estimates are posted directly to the client's home or place of any address to which they wishes to send it and within this is a fully documented and detailed estimate for your building works.
Because of the aid of the technology and computer software that we use we are able to give a complete breakdown of all stages reclines say see exactly where the money is being spent this is a great benefit for them as they can see at each stage when payment is due and the full cost of each stage payment this aid is great as it enables the client to control their budget each build stage.
We understand that there are many builders advertised in local papers as well as on the search engines provided on the Internet and it must be a complete absolute minefield to choose the correct builder for your build.
We have carried out many extensions in and around London as we mentioned earlier most customers would like to view any builders work prior before signing any contract contract is important for both parties as this enables everyone to see exactly what is the client receiving for their money and what is the contract expected to do for the money we provide a brief small understandable English readable contract that one tie you up in knots.
You can contact us via our online e-mail from switches easily filled in and sent to us once received we will contact you on your contact number that you have placed and I hope that we can be of help to you for your building need.
Or you can contact our freephone number which is placed in the top of the header of this blog entry. We carry all types of extensions with Libya flat roof extension pitched roof extension or even wraparound extensions to existing dwelling.
We believe that we provide an excellent service at fantastic affordable prices that is realistic for the purpose of our works we know we may not be the cheapest building contract unfortunately sometimes the cheapest building contract can subsequently turn out to be the dearest one due to the fact of hidden clauses within contracts which enables them to claim extra money for certain reasons.
So I hope we've asked any of your questions should you require any further assistance at all in any way shape or form please feel free to contact us at any time seven days a week we generally shall mobile phone on down from 10 PM in the evenings.
All that remains is to thank you kindly for reading a blog today which is constantly updated on the Internet